Previous Post

It seems to me that DC has systematically destroyed Hawkman's appeal, through consistently terrible writing, and a complete unwillingness to give him a rogue's gallery comparable to their other lead characters.

When the Shadow Thief is a hero's most notable adversary, you know that the writing is just awful. And this is in spite of a great character design, interesting back story(when they limited it to an exiled Thanagarian cop, who may or may not be linked to Egyptian mythology through reincarnation). And it's fun that he was a liberal on his home world(which is authoritarian in nature), but still qualifies as a hard-boiled right-winger by human standards. Medieval weapons combined with advanced technology, and they couldn't make his title work???

And now they've killed for, what, the fifth of sixth time? Who even keeps track. He's in my top five favorite DC characters, but now it looks like they've given up on him. All the more sad, since it was rumored that John Byrne offered to rescue the character, but was turned down. This is a huge failure of leadership at DC. There's no good reason why Hawkman couldn't have been an A-lister, if they'd been willing to put quality people in charge.

It nearly happened.The Hawkworld 1989 three-issue mini-series was great (and the sales were high !) until DC made the wrong decision : the editors decided that it was occurring in the present DC Universe. This began a series of nonstop retcons to the Hawkman character that never really ended.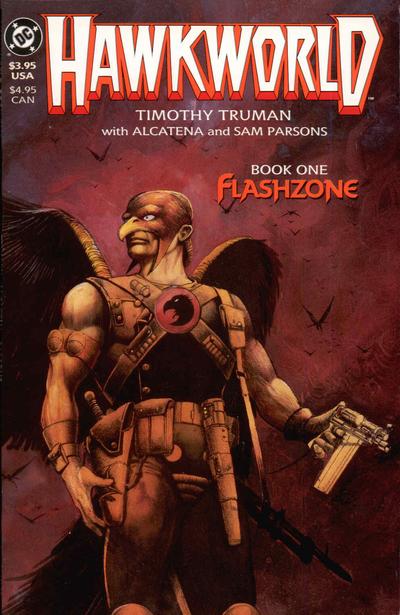 I think that the concept of Hawkman could be "updated" like what happened to Swamp Thing and Sandman in the 1990s.They only have to find the good writer. That's all.
I have also another idea. One of my favorite current books is Legend of Wonder Woman. It is outside current continuity. Maybe, they could do the same with Hawkman ?