HARLEY QUINN #16
Pay NO attention to that solicit. That is PROBABLY for the next issue? It certainly had nothing to do with this fun issue. Y'really don't have to pay attention to the 2 separate ongoing interludes either because they just interrupt the entertaining pace and only bring down and otherwise ALL FUN conclusion to the NETHER REGIONS story arc.
The adult innuendo humor was good and plenty! "That's what she said."
And Power Girl had spot on characterization and Harley plays off her really well. "That's what she said."
Atlee wasn't really that interesting but she got some decent facetime alongside HQ and Pee Gee. "That's what she said."
Zorcrom was an entertaining and powerful enemy but the gals beat him in fine fashion using their entertaining distractions until they drained the villainous fish out of water. "That's what she said."
The cover. The boby wanguage. Harley comes up with the plan. The Z+PG date. PG's cash machine. The win. Boys will be boys instagramming the last page wishworthy hug. Surely, there was something that made you smile after this installment?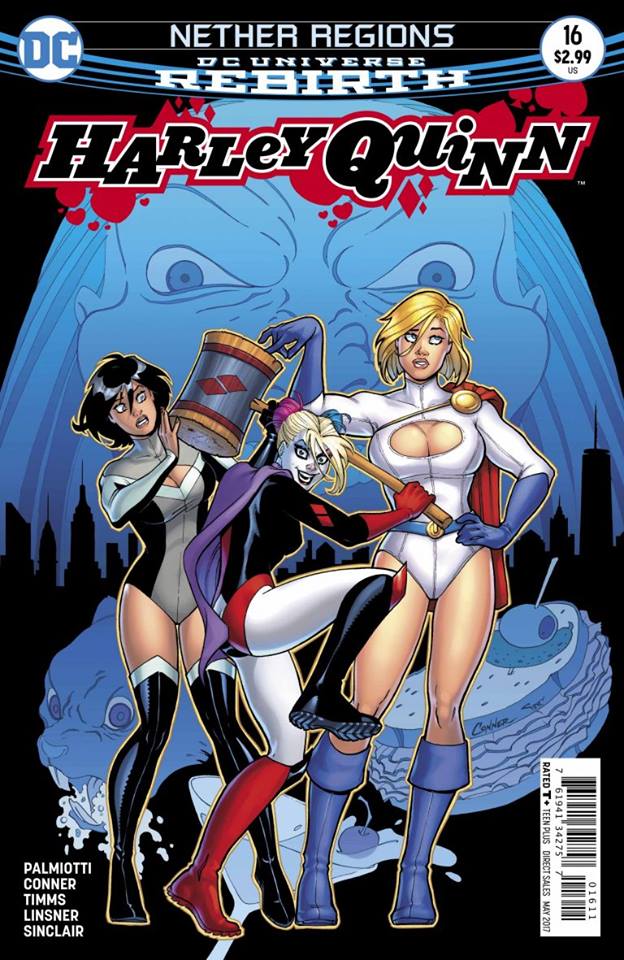 ---
Support Cancer Research. Support Alzheimer Research.