Robin 006
> Ding ding ding! Let the tournament begin! The most ruthless fighters in the DCU compete for the ultimate prize: eternal life. To win his first round, Damian Wayne faces two times the danger and two times the trouble: it's Ravager and Flatline versus Robin!
Such a boring round robin; a dry wikia recap
https://dc.fandom.com/wiki/Robin_Vol_3_6
will be just as engaging once posted. The choreography of the many matches was, overall, terrible and unclear. The rest of the book had the core four quarter-finalists, determined to find out Mother Soul's secrets of The Book. Thanks to storytelling decompression both these elements are just stretched out to (hopefully and finally) be resolved next chapter.
Predict round -err- robin results for next month?
https://www.comixology.com/Robin-2021-6/digital-comic/964863
---
Support Cancer Research and Alzheimer Research and COVID Research.
[EDIT: October 4th, just saw this online - sharing for BMB consideration]
> Anonymous 10/04/21(Mon)04:01:31 No.126129528
>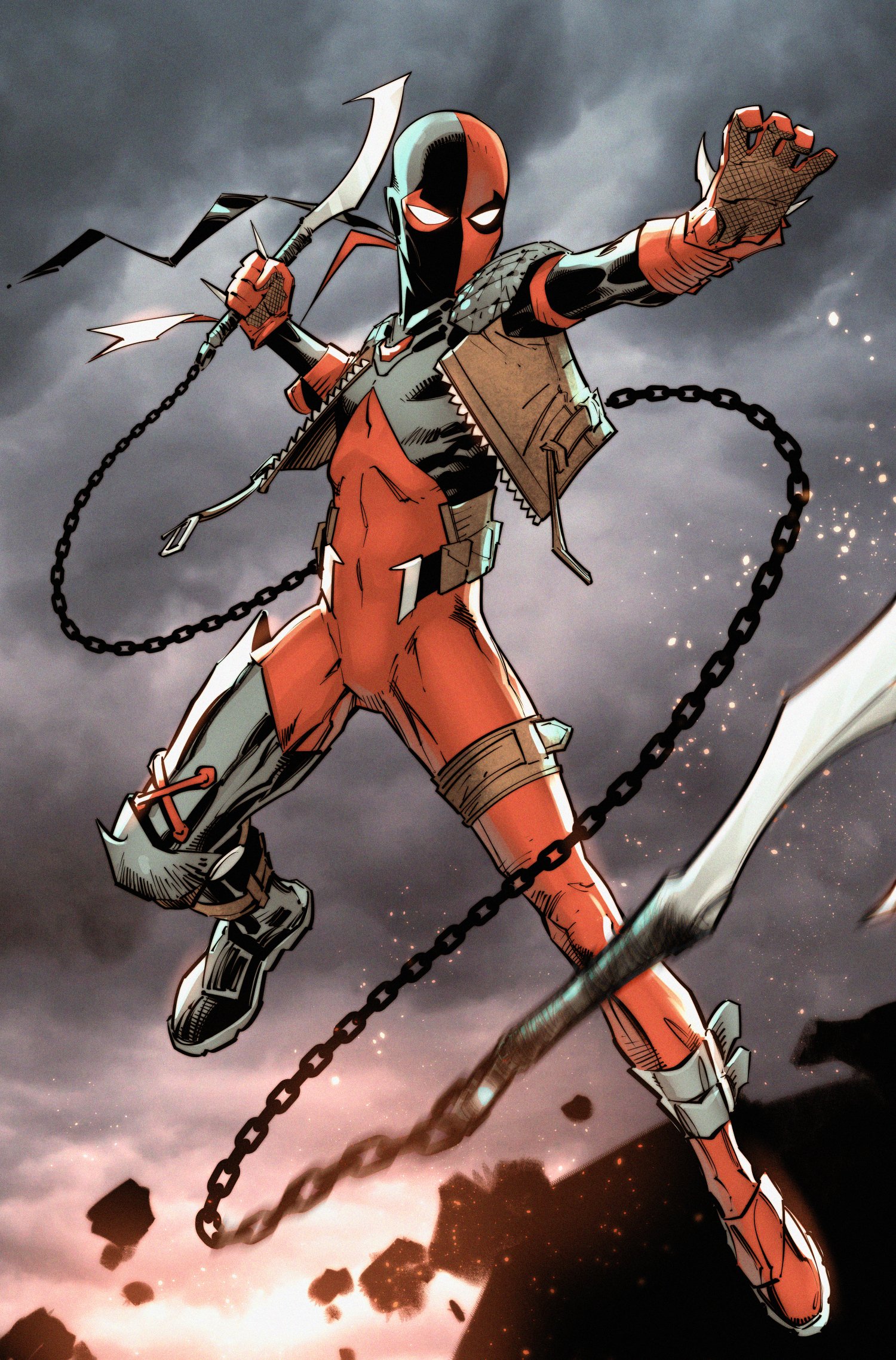 > Obviously Slade and Talia's son that Slade doesn't know about.
> Mother soul Damian's grandma?
> The real question is what do you guys think of retconned in children?
> I'm not talking about like Irey, Jai, Garth son, or Donna's son, etc.. ie all babies from relationships we saw grow to the point of having a baby, but kids who just come from nowhere with no build up, especially as grown teenagers or adults. So like Obsidian & Jade, most of Infinity Inc, Damian, Gabriel & Sarah, probably the guy in OP's pic, etc.