King In Black: Black Panther 001
> SYMBIOTES INVADE THE UNCONQUERABLE COUNTRY OF WAKANDA! T'Challa's most treasured allies are lost in a storm of Knull's making in this wild one-shot! Critically acclaimed writer, actor and producer Geoffrey Thorne explores a Wakanda gone dark — invaded by Knull's massive symbiote army. Wakanda needs its king. It needs the Black Panther. But once again, the hero must choose between his role as an Avenger, his role as a king…and the yearnings of his heart. $4.99
https://www.comixology.com/King-In-Black-Black-Panther-2021-1/digital-comic/904820
https://monkeysfightingrobots.co/marvel-comics-exclusive-preview-king-in-black-black-panther-1/
https://comic-watch.com/news/sneak-peek-preview-of-marvels-king-in-black-black-panther-1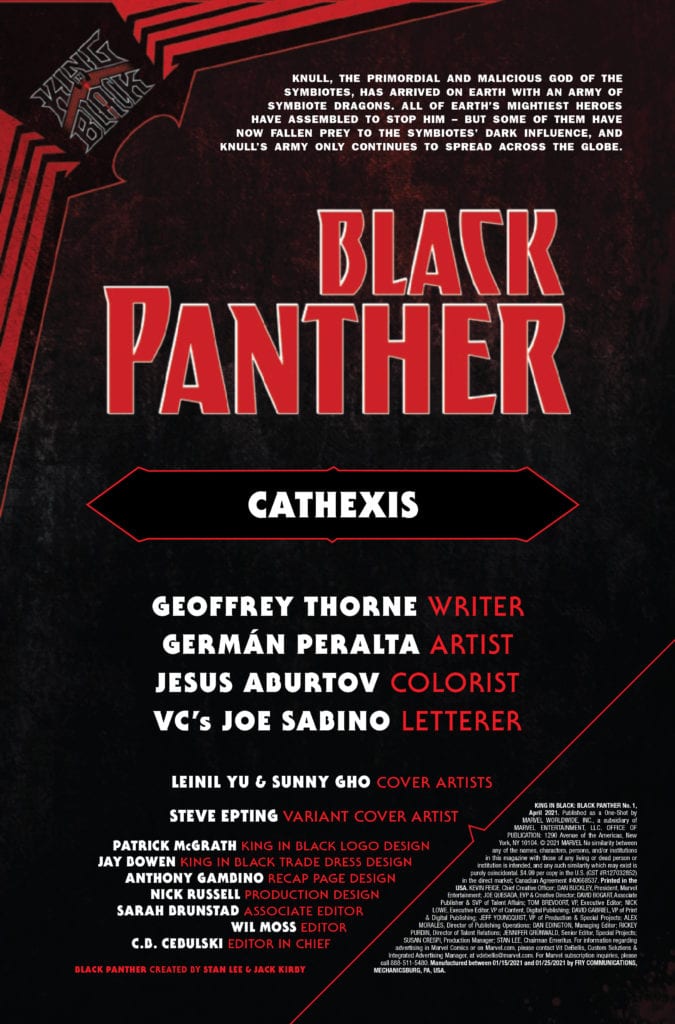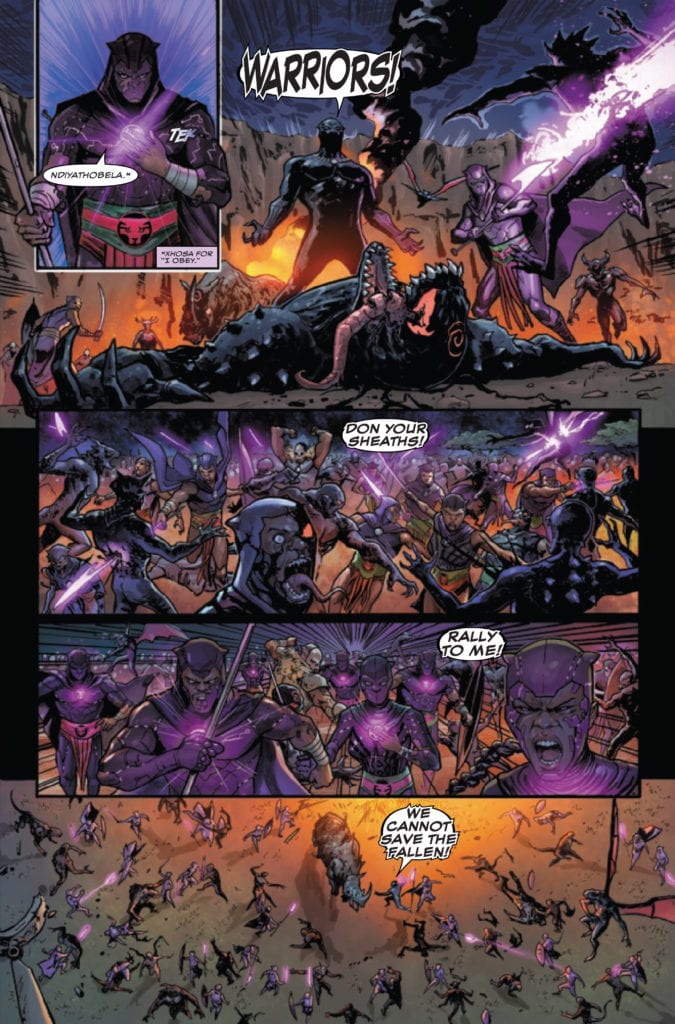 > Knull. Storm. Warrior Sheath. Death count. Vibranium Pulse Blast. Shuri. Okoye. Dora Milaje. Hatut Zeraze. Prototype Vault. Hand of Bast (defense against Phoenix). Plague Storm of Symbiote Dragons. Secret Invasion footnote. Black Panther Trophy Room. Tale of Bast and Anasi's Drum. Shuri's Alchemy Upgrade. Eddie Brock reference. The Klaw Defense!
Please support the BPMB. Share YOUR comments with all things Wakandan.
Did you like this crossover installment? Were you impressed with T'Challa's defensive tactics/science/magic?