Marvel's Voices: Community (2021) #1
> CREATORS FROM ALL CORNERS OF THE MARVEL UNIVERSE! Spider-Man! White Tiger! Ghost Rider! And so many more heroes get their moment in the sun as new and fan-favorite creators continue to expand the world outside your window in MARVEL'S VOICES: COMUNIDADES (Community)! Featuring an introduction by renowned scholar Frederick Luis Aldama! PLUS, an all-new hero takes the stage in a whirlwind adventure you won't want to miss.
> $9.99 Page Count 91 Pages
VARIANTS:
https://www.marvel.com/articles/comics/marvels-voices-comunidades-1-announcement
https://bleedingcool.com/comics/marvels-voices-community-1-preview-latinx-edition/
PREVIEW:
https://www.comixology.com/Marvels-Voices-Community-2021-1/digital-comic/956616
MORE PREVIEW:
https://aiptcomics.com/2021/12/03/marvel-preview-marvels-voices-community-1/
https://aiptcomics.com/2021/12/07/marvel-voices-comunidades-1-trailer/
https://www.youtube.com/watch?v=R4_QNuCXq5E&t=14s
"¿De dónde eres?" [Title translates: Where are you from?]:
https://www.marvel.com/articles/comics/your-first-look-inside-marvel-voices-comunidades-1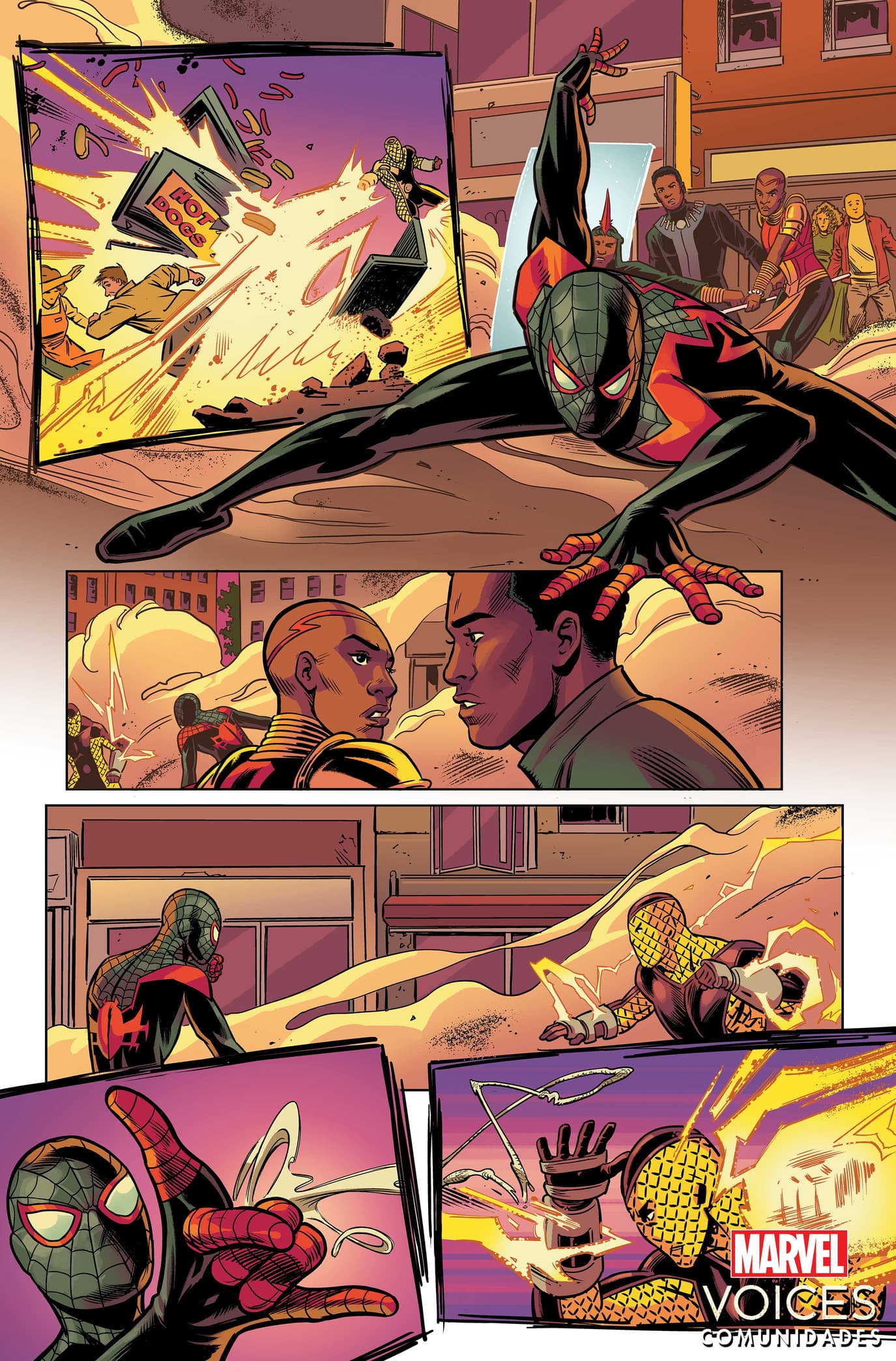 Lots of C-List heroes to catch up with. Plus, of interest to BPMB is the last story about Spider-Miles which costars Black Panther and Shuri who help fashion Miles' NEW SPIDER-MILES SPIDEY-SUIT which will actually/probably be the main significance of all the anthologies... unless you are a foodie and get a kick out of all the culinary commentary.
Feel free to talk about ANY of the hero stories in this issue! Did you have a favorite??!!