My son and I have a nice little collection of 1/18 scale figures from Marvel to DC even GI Joe. So I decided to make the Dark Avengers. Dark Spidey, and Dark Ms Marvel were easy just pick them up from the store. Iron Patriot, and Daken were a little harder. I made Norman's armor from the Stealth Ironman figure by just adding a plate of styrene over the Ironman chest, and a styrene star on that. Then I painted all of the areas that would become red and silver silver. Then I painted the red areas. For Daken I grabbed a fig of Wolvie in his 80's brown & tan uniform. Then I had to hunt down an image of his arm tat, and remove the middle claws so he only had 2 claws on each hand. Then I sketched his arm tat on with an ultra fine sharpie, and painted the claws bone white.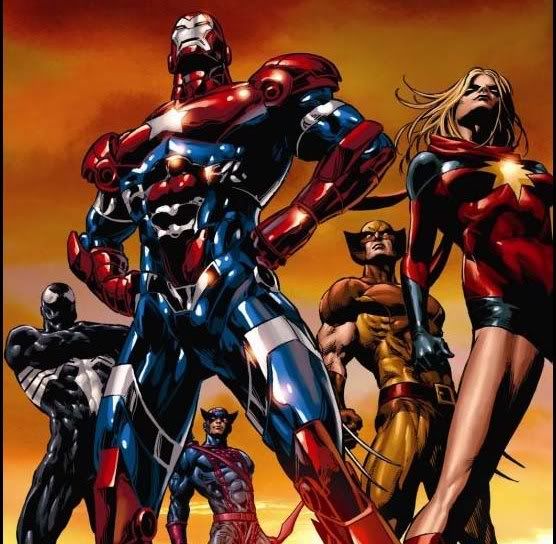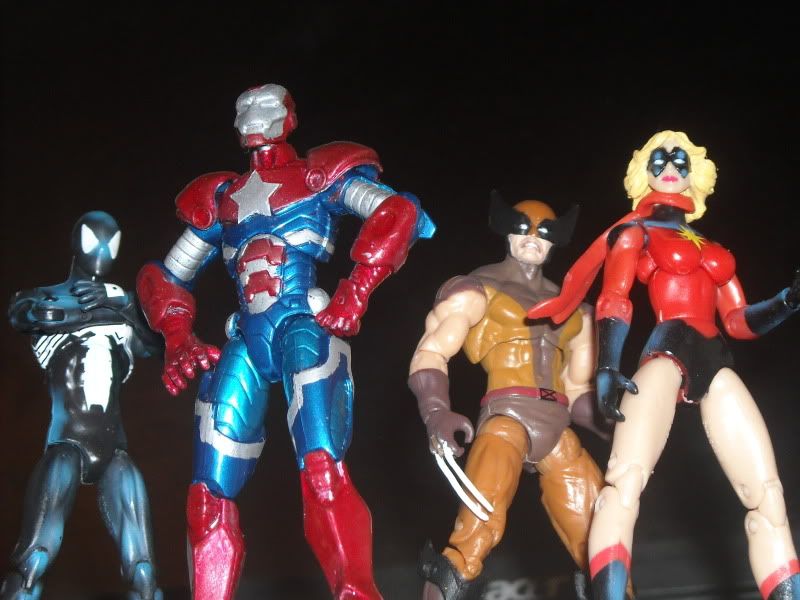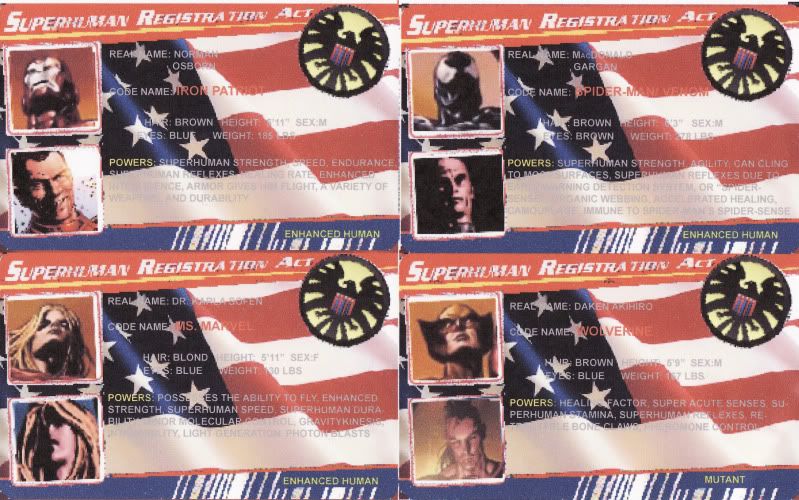 The back of their file cards have the Dark Avengers #1 cover when you put them together instead of individual pics of them.
I've put this set on ebay:
http://cgi.ebay.com/ws/eBayISAPI.dll?ViewItem&ssPageName=STRK:MESELX:IT&item=190314227450
and there is almost a whole second set assembled. Just waiting for my new Stealth Ironmen to arrive. Since I used my Stealth Ironman for Iron Patriot, and the other one will be my son's Iron Patriot.