Have passed on The Demolisher MK series so far and hope that its not necessary/helpful reading before getting the rest of the Wolverine Weapon X arc going on now.
Is anything notable going on in the Deathlok mini? Any highlights? Hopefully the MK version is not 616 but better ask first - is it? The
marvel.com
solicits calling him Manning.
Didn't the original Deathlok Manning get wiped out of existence or somesuch in Cap, later to be replaced by 'present' day person?
Is there ANY connection, with that series, to what is going on in Wolverine Weapon X? Curious before the next issue comes out.
http://marvel.com/news/comicstories.11874.preview~colon~_wolverine~colon~_weapon_x_%2312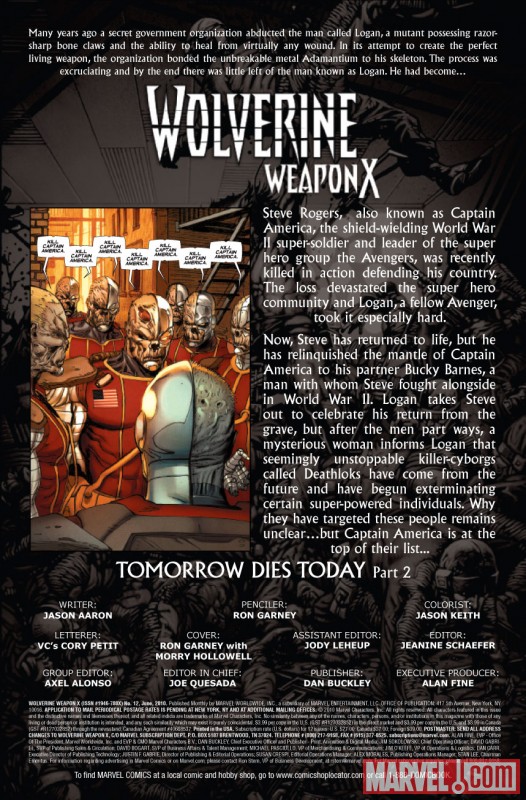 BTW how are the above connected to the defunct Marvel Tech Line series and the guy who helped save Gravity from working for Galactus? Thanks in advance.
---
---
I miss my brother.