TASKMASTER #1
http://www.comicboards.com/php/show.php?msg=avengers-2010071114133362&search=taskmaster&layout=thread
Standard anti-hero story. Fast paced issue. Lots of over the top action. Good followup from the set up in
Age of Heroes #3
. Still daring someone to guess/confirm that list of 100 captured SIEGE villains?!!!!!
Intriguing take/intro on how his powers work with a new memory-loss factor. Lets see how this plays out. Still liking the neat overlay images of heroes when showing the power of
Taskmaster
. Which Swordsman would he have photographed onto his reflexes?
Who else is waiting for a Mercedes 'vs' Diamondback story now?
BUT the BEST part of the issue WAS THE BACKUP FEATURE featuring: Taskmaster's Talent Pool! Sooo, many memories. Sooo many surprising new tidbits discovered. Cant wait to see feedback on this part with comments and/or corrections. Y'know stuff like: Is Doctor Betty's last name Sumitro? Isnt Mad Dog now out of S.E.? Isnt Contessa Val now in H.Y.D.R.A.? What was the name of the U.L.T.I.M.A.T.U.M. guy that Cap killed? What issue was Spymaster's name revealed? Answers or not, enjoyed all the trivia cornucopia there!! The number of Taskmaster's MU connections is vast indeed - hence the billion dollar bounty it seems.
---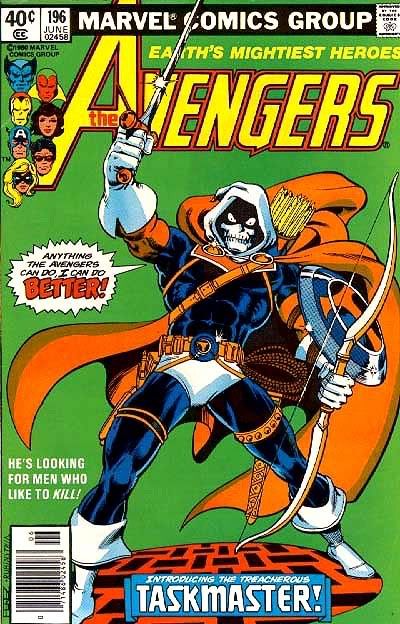 I miss my brother.