Hellions 018
> HELLIONS NO MORE! ORPHAN-MAKER has committed a horrible crime. As he faces the ultimate penalty, the cracks in the HELLIONS team are on full display. Secrets, betrayals, alliances and loss all come to the surface as the fallout of Orphan-Maker's actions threatens to end all the Hellions have worked toward! Plus: The return of a fan-favorite X-character in a decision that will rock the foundation of Krakoa!
> The Goblin Queen Returns and It's Judgement Day for the Hellions in 'Hellions' #18! Writer Zeb Wells joins artists Stephen Segovia and Zé Carlos to bring an end to their era of 'Hellions' this December! One of the most buzzed about X-Men titles on stands today, Zeb Wells and Stephen Segovia's HELLIONS has delivered a dramatic and action-packed examination of mutantkind's most dangerous mutants. This December, this unpredictable saga will come to an end in a final issue that will rock the very foundation of Krakoa and send shockwaves throughout mutantkind!
Maybe the only consistently okay book of the regular ongoing X-titles during this neverending Krakfest debacle. And, of course, Marvel decides to cancel it thus adding to the this whole Krakmess. All the fun characterizations may end but this finale goes out on a high note with satisfying closure with each and every team member for a fair and organic end of the team - with the added open ending bonus of an inviting return of The Goblin Queen to 'reflect' upon.
CLOSURES:
Ship-disturber Sinister muzzled. Ha!
Orphan-Maker sentenced to keep Creed company in 'Limbo' AKA Pit of Exile.
Nanny makes SUCH an empassioned argument and decision.
Wild Child might become poster child for Ritalin.
Smitten Greycrow, triggered with his anti-flatscan/anti-Empath vices, relents from getting killcrazy revenge after getting some sweet talk.
Psylocke had good scenes at The Quiet Council and stopping the murder.
Empath gets a kinda 'Cosmic Reset' button pushed.
Hard-luck Havok ends up with a (seeming) happy ending.
https://www-images.comixology.com/Hellions-2020-18/digital-comic/967742
Thumbs up for cover.
https://www.marvel.com/articles/comics/goblin-queen-returns-hellions-18-finale-announcement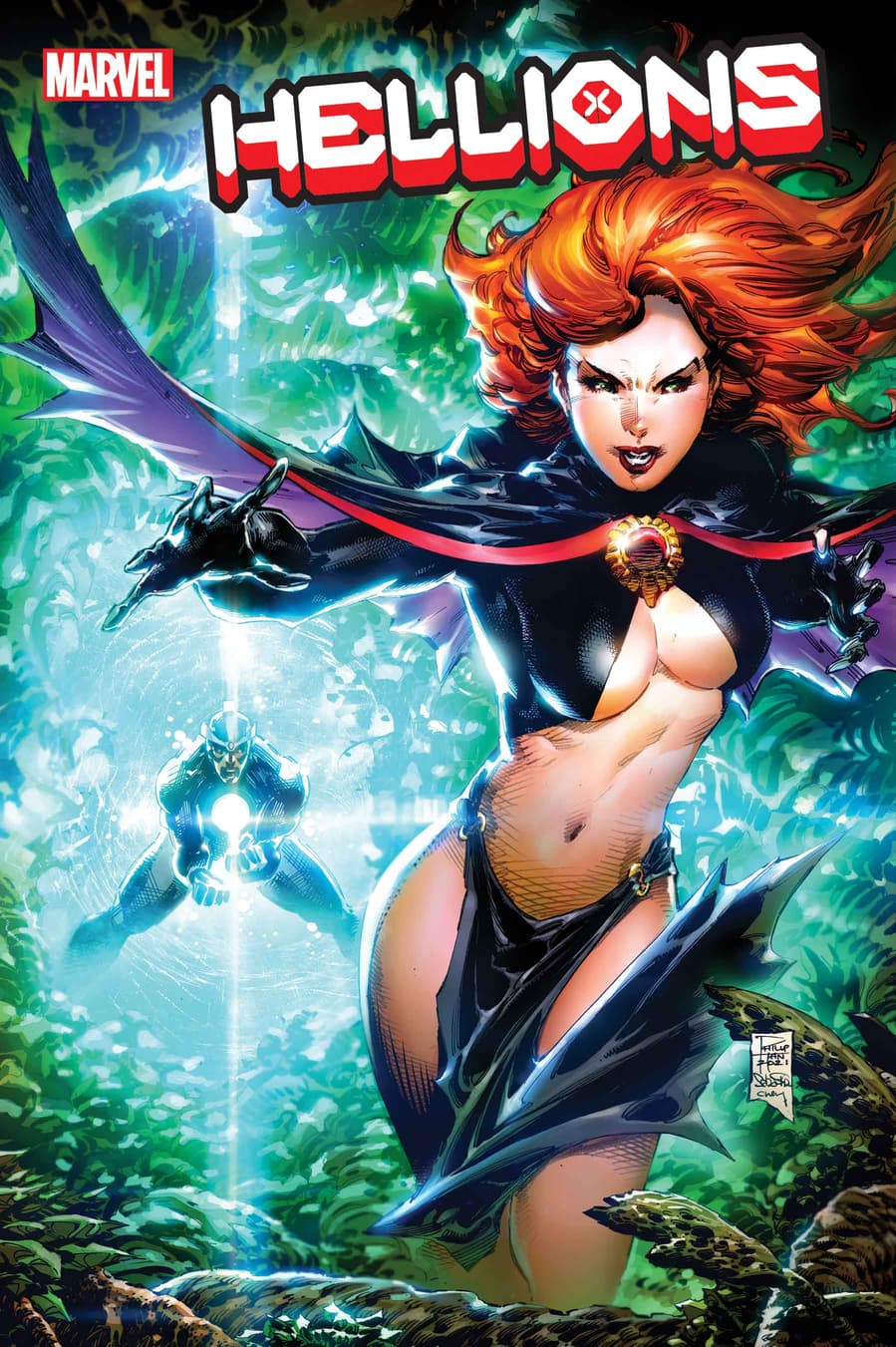 *hubba*
---
Support Cancer Research and Alzheimer Research and COVID Research.