Previous Post
I totally disagree. The bob cut is classy, and classic, and can be very sexy in real life on a grown woman. It isn't for everyone, but I do think that it is more "old fashioned" than it is childish.
I found Audrey Tatou to be very attractive in Amelie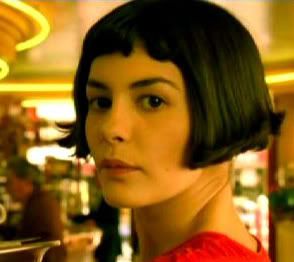 But its all a matter of opinion, and to each his own.
-Jared
> > Remember back in Mighty Avengers #1, when Jan made fun of Ultron's hair..well,
> > Ok...admited...i'm no hair stylist...i know nothing about hair styling...but is the wasp comlpletly oblivous? She makes fun of Ultron's hair. The chick with the little house one the prairie, 5 year old little girl bowl cut is making fun of people's hair? WTF? Someone show her a mirror. She looks like she should be wearing a straight jacket with a drip tray for her drool.
>
>
> In my opinion both Wasp and Black Widow could use a new hair cut.
... judging from the preview I read, I must say that bob cut doesn't really fit Jan. It may me good for waifish woman like Tatou, but Jan looks bad in it.
She-Ultron has definitely better hairstyle.