Previous Post
Quote:

Didn't DC comics same thing before that Zattana used magic to erased Batman's memories in idenity crisis
The ongoing problem with Cap's particular mindwipe is that he should still subsequently know of the Illuminati from reports and his
peers
who must be aware now. "Top Cop Rogers" should be and should have been uniquely aware of what they were up since their existence was revealed. Readers too. If this is addressed it will be (yet again) with the annoying hindsight/flashback story device to address this dangler retroactively (and undramatically).
Looking forward to this 'payback' should Steve not condone those secret Puppeteers of the Earth. But then again, that would make him a hypocrit for keeping his Winter Soldier Is Alive secret so long. Ah, comics.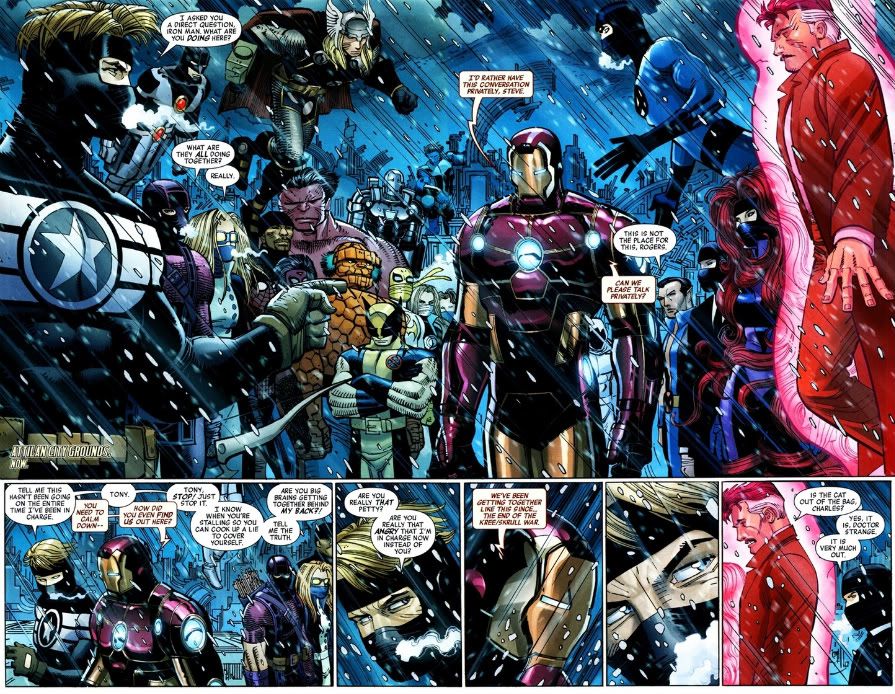 http://img.photobucket.com/albums/v216/Lamashtar/3b432031.jpg
http://img.photobucket.com/albums/v216/Lamashtar/beffd95f.jpg
---
I miss Dad and Dan.
The original concept of the Illuminati was to share information, which was good. But then they decided to stop things before they happen, which, isn't a bad thing. Eventually the Illuminati will have a member from each group: Inhumans, Eternals, Deviants, X-Men, F.F., Avengers, street level, Olympus, Asgardia, magic, young heroes, cosmic, non powered hero and Doom.
Yes DC did this type of story, just like the Squadron Supreme, Gladiator and the Imperial Guard and the Nova Corps are like the Green Lantern Corps, Legion of Superheroes and Justice League and Fantastic Four are like the Challengers of the Unknown.
Now what came first Captain America traveling through a time loop or Batman being sent back in time?
How many writers and editors are involved in their retreats? All? Most?
Mr. Bojo