*SIGH* So much for thinking Secret Wars would fix things. An extremely frustrating issue...
New Avengers #5
http://www.comicboards.com/php/show.php?msg=thor-2016011723381988
What did YOU think?
Cover page better art image than any inside page?
"20XX"? Cool or "kewl" reimagining of calendar year counting? So what, no more Iron Man 2020 "reality"?
King Hulk (Teddy Altman),Marvel Woman (Marlene Brashear),Namorina (Dorma McKenzie),Collapsar (Manu Chauhan),Vision (Death),Iron Mariner (Jako Krangsen),Thor (Corpse),Captain America (Dani Cage) ,Madame Natasha?
Collapsar? Meaningful name?
"Victor Shade" is a cool renaming of Vizh but why does wikia say it's "Death"?
Now that we know what happened in SW9, with this ANAD multiverse set up will start generating more and more fan resistance? So, was Reed flinging the reality balls symbolic or stupid with hindsight? Did Franklin-Owen create reality copies at a fixed point in time or in their entirety (past,present&future)? Did they make the Avengers 20XX or did this team evolve - ie. do all the new copy-timelines support changing free will or predestined fixed fate?
"Trans-temporal team-up is a go"?! So, this future timeline team plans a teamup with a DIFFERENT past timeline team, OUR 616?. Or maybe you are gung ho with the designation Earth PRIME? Too many time travel tales already challenging story logic in the ANAD. Does your head hurt too?
Demiurge at full power can "REWRITE REALITY"?! Oh c'mon!! Now, your intentionally messing with our interpretation skills.
"TIME FIREWALL CAGING OUR PRESENT"?! Care to guess what CapCage means by THAT one? Maybe referring to the DOOMLOCK mentioned Ultimates??
The F/X of Demiurge 'breaking reality' remind you of the breaking glass image of Age of Ultron?
What song is Hawkeye singing?
AIM is science goodies now. Ha. Unless a writer tropes out a splinter group like in Agents of S.H.I.E.L.D. 1 concurrently.
So, The Maker is head of W.H.I.S.P.E.R.? WHISPER that existed before the 1610 mishmash? The Maker recreated(ie.slice stacked?) after SW9 even though 1610 was not recreated? Maybe Franklin-Owen resurrected other Battleworld baddies for authentic and noble reasons? Argh. Y'killin' me here, Marvel.
OMNITONICUS?
Do we all agree all realities equall all different timelines?
Vic and Ava break up? (They were full on dating?)
Tweaking and tweaking and tweaking of Power Man's chi Power? Now, tech-enhanced? OMG, Marvel is totally messing up this guy.
An ANAD DaCosta Time Machine? [sarcasm]Great.[/sarcasm]
Awwww look, Tippy Toe is helping with the hi-tech building. Is this cute or comedy? Cool or kewl... or plain dumb?
So, Moridun is slowly taking over Billy. According to the 20XX it takes years for it to happen. Whether this is the same or different past should factor in, right? Either way, how does the present day BillyMoridun entity know that his future self is threatened? Arrrrrgh!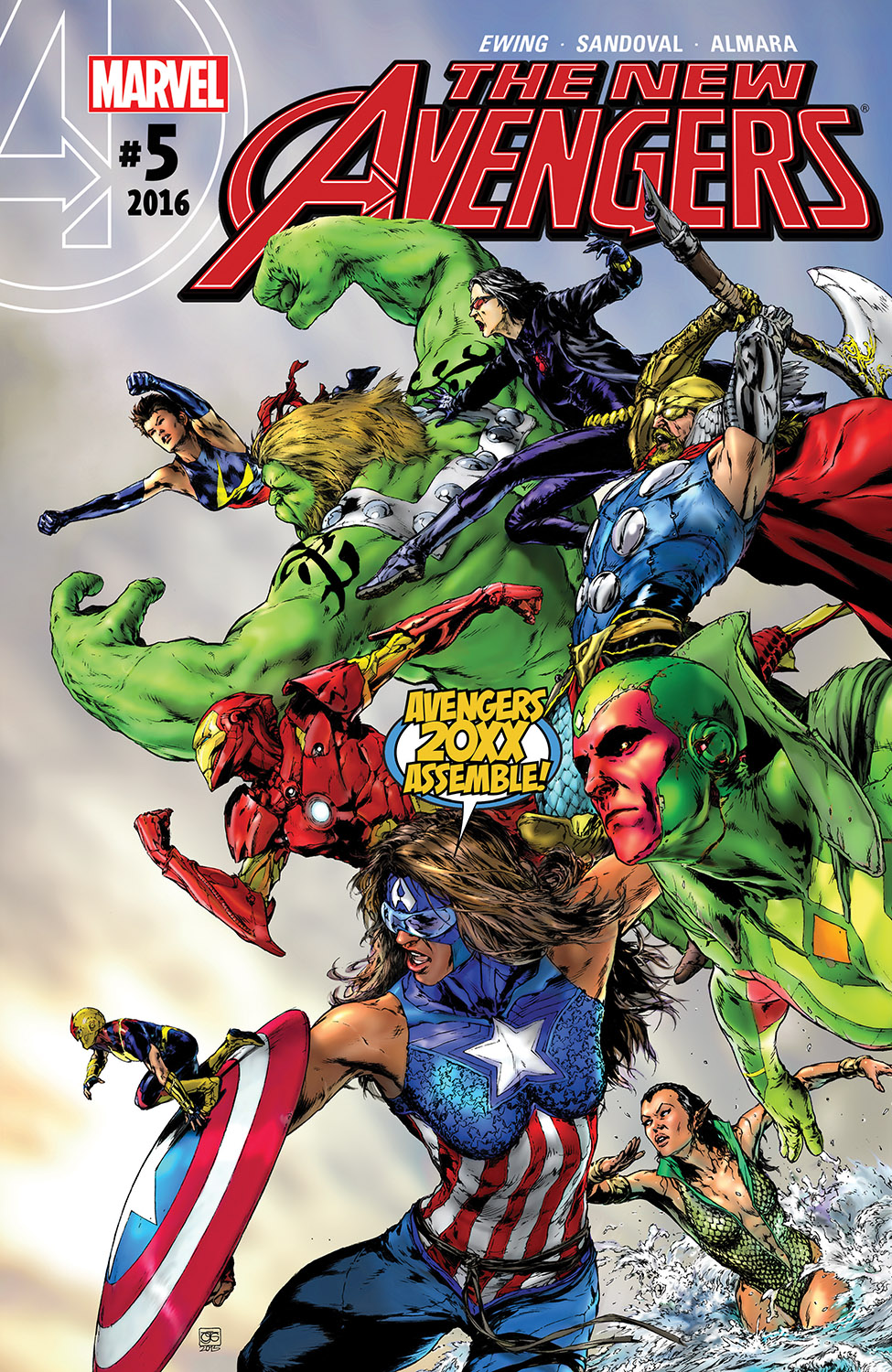 ---
Support Cancer and Alzheimers Research.