Quote:




Quote:


[...Logan sighting...]


MTIO #3.
https://www.comicboards.com/php/show.php?msg=fantasticfour-2018021419234244
https://comicstore.marvel.com/Marvel-Two-In-One-2017-3/digital-comic/47244
https://postimg.org/image/vmufuv8rh/
Just read it. Things to note for other AMB readers that didn't get to read MTIO #3 yet: include the reversal of fortune fact that apparently(farfetchingly?) ALL of Johnny's millions(billions?) inheritance winfall is tied up in Avengers funding leaving him with no liquid cash. Also, it confirms that (
still sober
) Hercules does in fact has his godly power back and how the imperiumologist that gave it to him.
Quote:




Quote:




Quote:

I found it very difficult to recognize Roberto. In fact I don't actually recognize him. I infer the character next to the Scarlet Witch must be him.


And where is his metal band he needs on his forehead?


It doesn't appear to be a "band" anymore. They look kind of like barrettes on the sides of his head, not forehead.
Okay. Thanks. Marvel might as well just integrate the tech it into a ring or special necklace so writers/artists won't be nitpicked with the artistic license interpretation of character design like Jubirella got with her an again and ogg again amulet that she finally got rid of.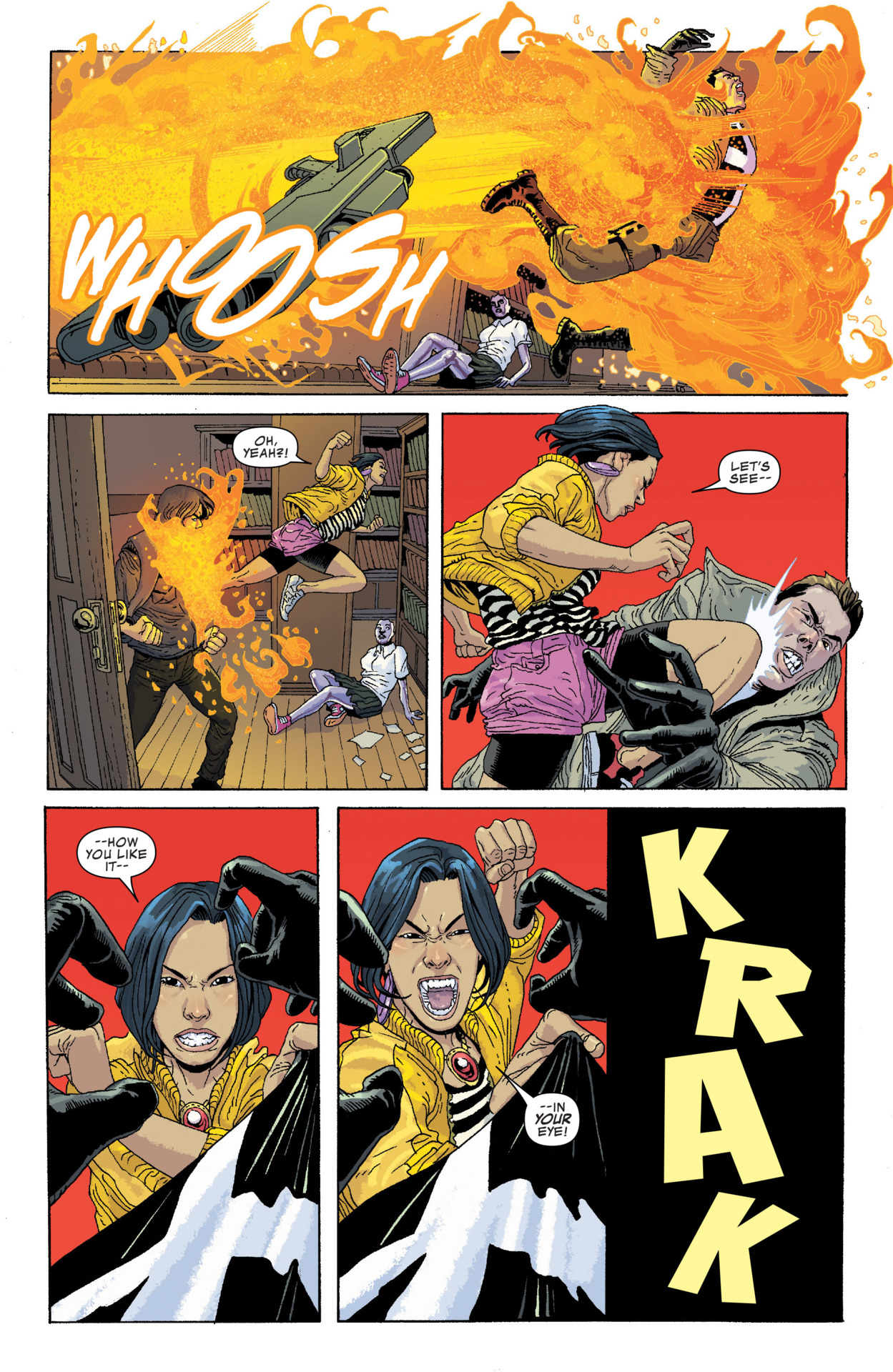 ---
I miss Dad & Dan.