Quote:





Quote:




Quote:




Quote:

the Incredible One himself has NEVER defeated the U-Foes by himself.




Quote:




Quote:

Some of the most powerful incarnations, Savage, Mindless, Green Scar have either been on the ropes or had their behind handed to them by the U-Foes before they got help.




Quote:




Quote:

Not sure that's accurate. The Banner Hulk beat them solo.
Quote:

Banner Hulk got a whupping by the U-Foes. It was only because of Bereet, Rick & Betty that he was saved.
Yup... Banner was saved after losing the first fight to the Ufoes (mainly due to X-Ray somehow neutralizing the gamma rays in Hulk's body which caused him to transform back to Banner). But in the rematch he won convincingly.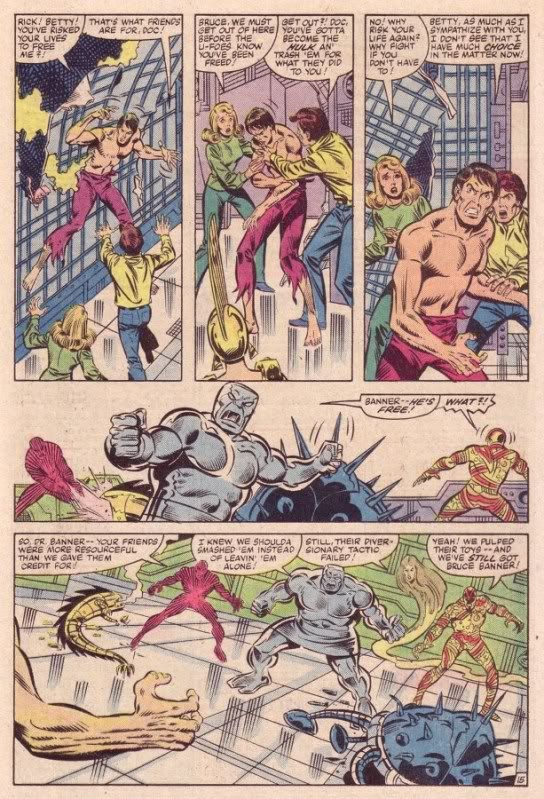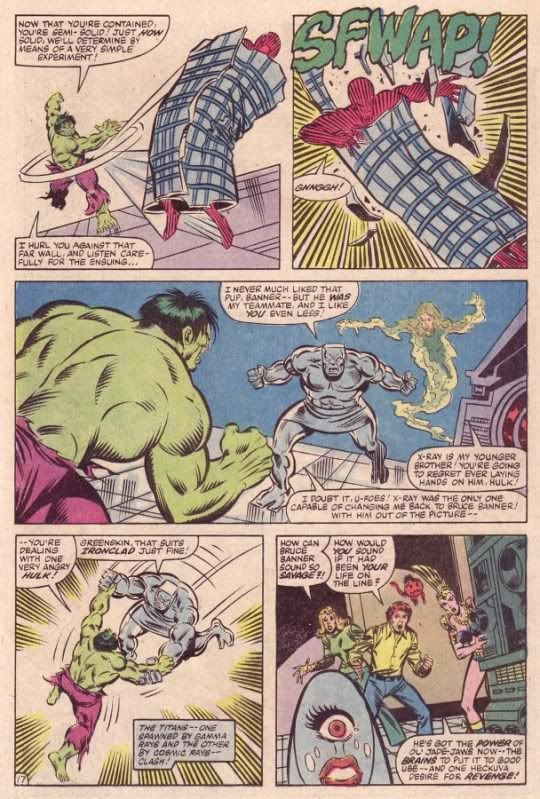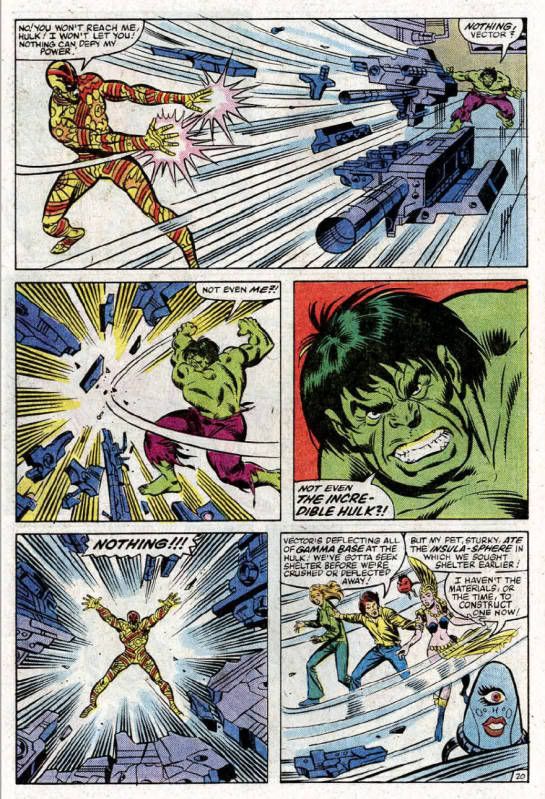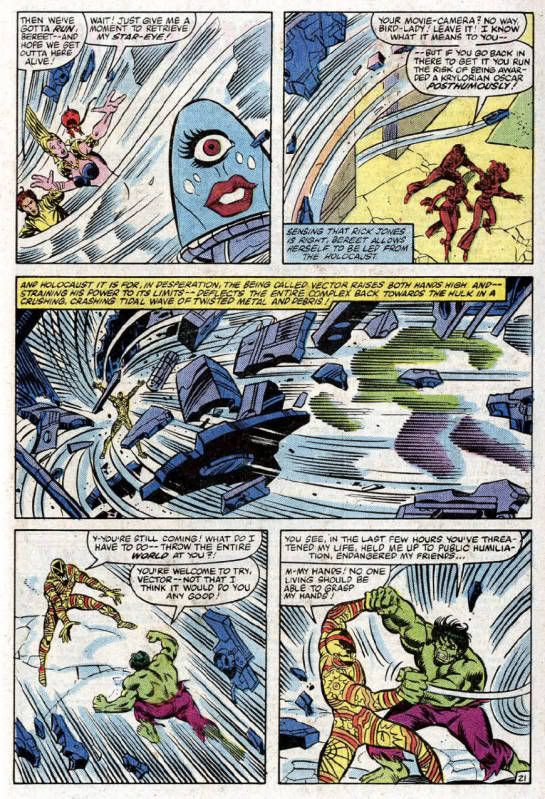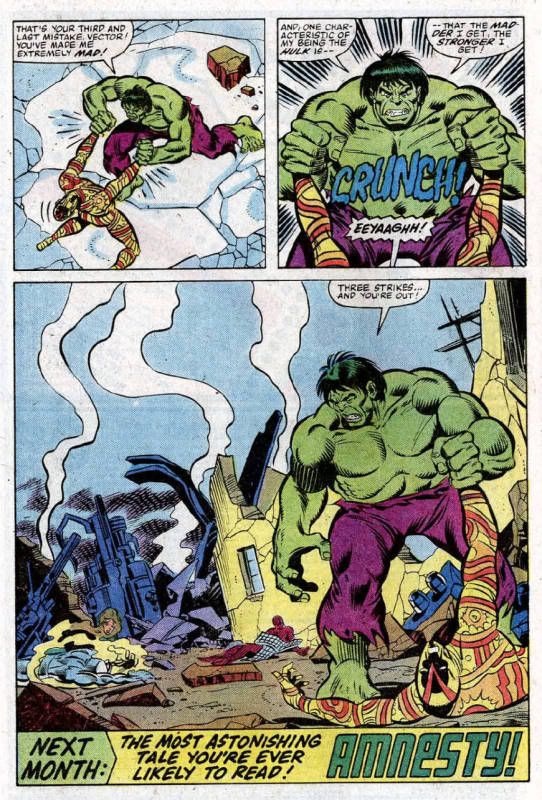 Quote:




Quote:

The Mindless Hulk beat them solo barring the Puffball Collective showing Hulk which direction to run in.
Quote:

It was the Puffballs' tactics that lead to the win. The only one the Hulk actually overpowered was Vector.
Quote:




Quote:

The Merged Hulk also beat them, I forget if the Pantheon got involved in that one though.
Quote:

Yes, the Pantheon helped him out a number of times while he was on the ropes. This was probably the best Hulk/U-Foes fight written so far.
Quote:




Quote:




Quote:

The U-Foes are seriously under-rated outside of Hulk circles.




Quote:




Quote:

This I agree with. Vector alone is pretty uber.