> > I most want Master of Kung Fu but I guess Marvel can't do it due to them no longer having the rights to the Sax Rohmer characters like Fu Manchu.
>
> I'd like to see something worked out that would allow that series to be reprinted in the format. That's one of the great Essentials, if it could ever make it to print. Another great one that has the same kind of problem is Essential Rom: Spaceknight.
That would fit nicely into three volumes. And the Akin and Garvey inkwork along the way would look pretty snazzy in black and white.
> For my part, I'd like to see Essential Namor
Yip.
> an Essential Monsters run (full of the pre-Marvel monster stories)
Hell, yeah. All that Ditko and Kirby - outta sight! Mystery and suspense material with Don Heck in his element (not superheroes) - that'd be great.
> a whole slew of Essential Westerns (Marvel published a ton of them, many of them having runs that lasted decades--Essential Rawhide Kid, Two-Gun Kid, Kid Colt Outlaw, etc.),
A fine idea.
> Essential Commie-Smashers (featuring the 1950s tales of Namor, Captain America, the Human Torch, and so on)
I'd love to read that name on an ESSENTIALS spine!
I also want (Adam) WARLOCK! All that Kane, Bob Brown and peak Starlin!
Corn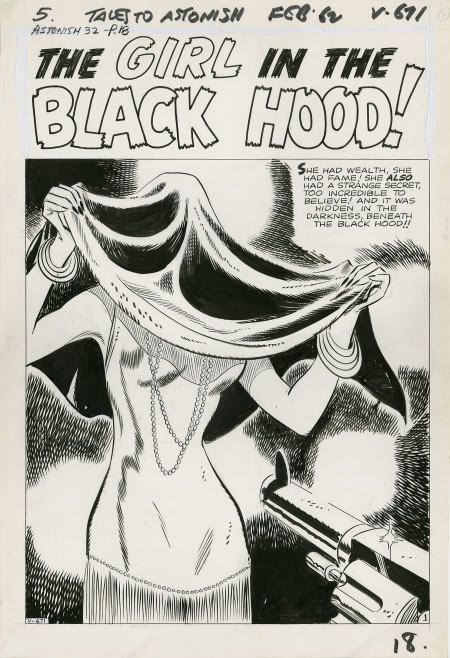 Reading: CAPTAIN AMERICA ESSENTIALS vol. 4, THE HISTORY OF NEW ZEALAND by Keith Sinclair and PENGUIN BOOK OF NORSE MYTH - GODS OF THE VIKINGS by Kevin Crossley-Holland.
Listening: Lucy in the Sky With Diamonds by William Shatner, The Donkey Serenade by Mario Lanza and various Frank Zappa.
Watching: EXTRAS and FLIGHT OF THE CONCHORDS on TV. IN SEARCH OF STEVE DITKO a second time.
Flicks: GHOST DOG

RIP: STEVE GERBER