Previous Post
Hmmm....look who may be back....
> Hmmm....look who may be back....
>
>
Skrull?
Maybe its the real thing and because its the SI, the timing is meant to really keep us guessing. In which case, fine. Especially if it really does turn out to be Steve. In the midst of paranoid madness and such, Steve has to prove he really is Cap. That kinda jazz.
Corn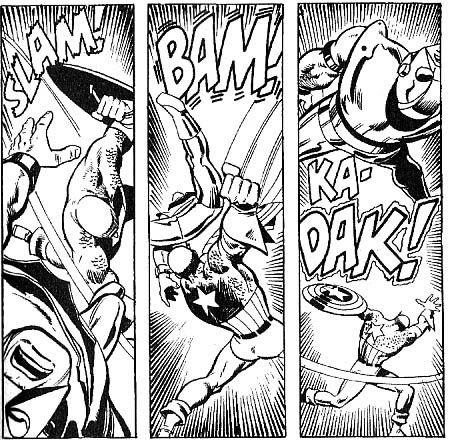 Reading: METAL MEN SHOWCASE vol. 1 (it's the most!) and the THE HISTORY OF NEW ZEALAND by Keith Sinclair.
Listening: Coyote Grace, Nick Cave and the Bad Seeds, Husker Du, Comsat Angels, Jane's Addiction and Ray Wall Band (songs about superheroes doing what superheroes do - curious, entertaining novelty indulgence; and they're really good at it.)
Watching: EXTRAS and FLIGHT OF THE CONCHORDS.
Flicks: THE PRINCESS BRIDE.
RIP: STEVE GERBER and DON KNOTTS.