> >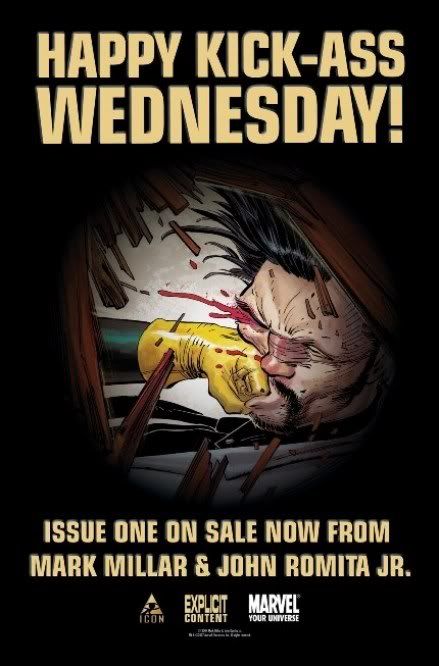 > >
> > So, yeah, I've been really enjoying Mark Millar's creator-owned book, Kick-Ass.
>
> Agreed!
> > I had the chance to read issue #3 a day before it hit stores (and more, because apparently stores got shorted 60% of their order and some haven't gotten it yet at all). And yeah, issue three is the best one yet and is worth it for page 6 alone.
>
> Ha. Really liked the next page with him banging his head on the hood. Very entertainingly real moment.
>
> > And the last page. I won't spoil it, but wow.
>
> Definitely a page best seen at the end of reading it (IMO).
> >
> > So, anyways, I urge you to give this book a try! Issues 1 and 2 are in stores and #3 should be in some stores, at least. If not, try next Wednesday.
>
> It's worth it! And here's the solicit for those who wanna be spoiled...
>
> KICK-ASS 3
>
http://www.comicbox.com/index.php/news-english/preview-kick-ass-3/
>
http://forum.newsarama.com/showthread.php?t=153926
>
>
> Great cover blurb.
>
>
>
---
>
Comment on latest BATO ish:
>
>
Enter the newest caption contest:
>

>
Hercules doth beckon thee:
>