Previous Post
The book's been getting better as it goes along and they've got me eager for next issue. JRJR's art has been getting a lot more expressive, too, I think.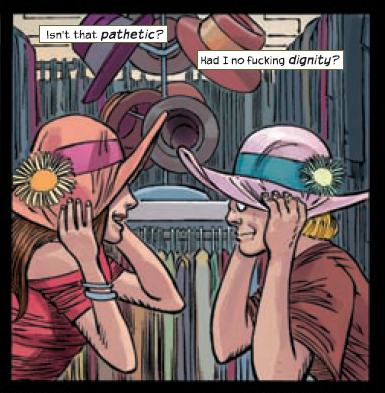 I mean c'mon - eight year old girl with a Katana?!
I dont care if she's armed with a katana at all - if an eight year old girl fronts me up she better be armed with an uzi or I'll kick her ass, yet these chumps just stand there and take it. What? Were they dumb struck with fear? Alright she got the first one by suprise but the others just stand there and take it. Daft!