Previous Post

I think my favorite is the Hulk because as a man he is so normal and sweet and it's so cool how he just can wig out and turn into a raging beast that is almost unstopable really. Also don't kill me on this but I love the color green and of course the Hulk is that and more untill of course now we have the Red Hulk. LOL!
Who is your favorite Avenger?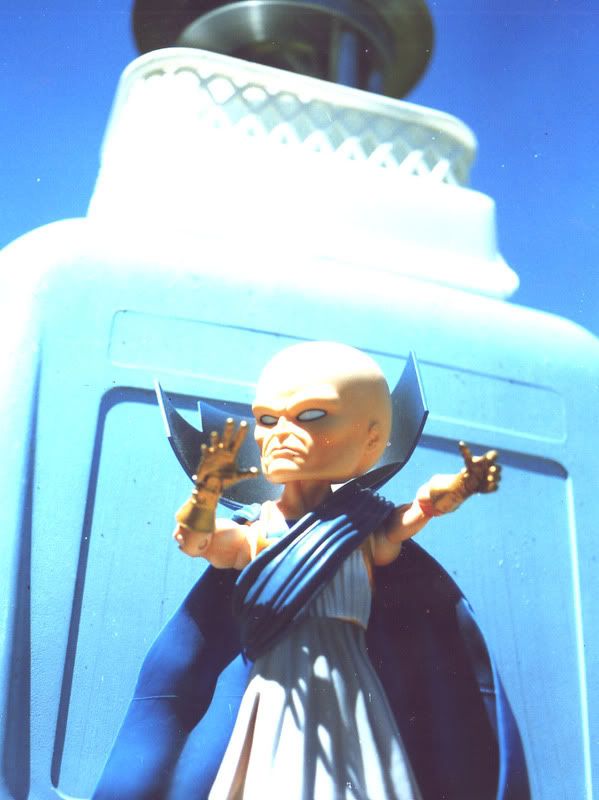 This chap. He likes to Watch. Can't get enough of it.
MySpace page for the big Charlie Brown:
http://www.myspace.com/uatuswatch
My favourite superhero is Benjamin J. Grimm. The Thing is one of the most perfect of Stan Lee and Jack Kirby comicosynthesis inventions.
Corn
Reading: DEFENDERS #1-20 including the Avengers/Defenders Clash - (I was just perusing DEFENDERS ESSENTIALS vol. 1 and before I knew it, I was reaching for the Len Wein stories in vol 2), assorted stories from SUPERMAN SHOWCASE vol. 1, AFTER 1984, a poetry chronicle by Judith McNeil and KAVALIER AND CLAY by Michael Chabon.
Listening: Ministry, Mars Volta and Brian Eno.
Watching: The's TV's back on for LIFE ON MARS and OUTRAGEOUS FORTUNE.
Films: TWO WOMEN (where Sophia Loren immortalises herself), ME AND YOU AND EVERYONE WE KNOW (for something so remarkably twee, not a bad film) and COOL HAND LUKE.



New Zealand-published NEW GROUND #9 is reviewed on the Independents Board.