Quote:

I also love how conscientiously Marvel handles their Essentials series, including issues from other title that are relevant to the story.
I don't mind doubling up on some stories that way. It's worth it overall. Thankfully DC do much the same thing. Everything under one roof is fantastic.
Cornelius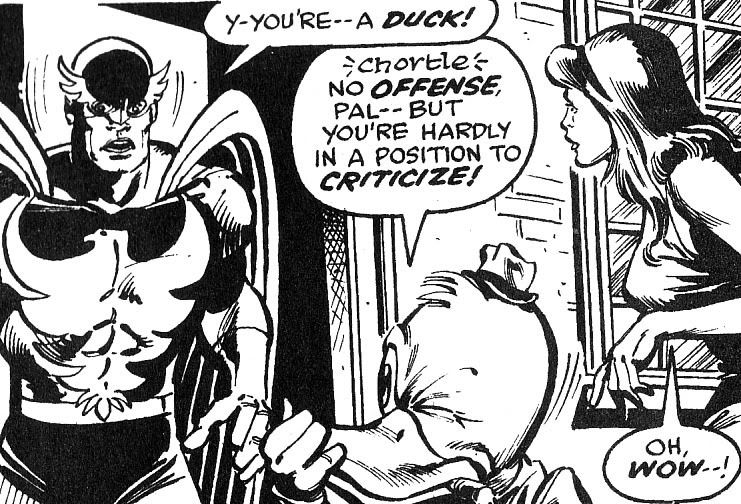 Reading: THE GLASS BEAD GAME by Herman Hesse. Also: WORLD'S FINEST #217 (Metamorpho is transformed into a bit of a Composite Superman in look - he's Super-Freak and its 1973, so that's not disco! Written by the true voice of Metamorpho, Bob Haney, with art by Dick Dillin/Murphy Anderson. A must-have.) And I'm giving that Ross Andru fest, WONDER WOMAN SHOWCASE vol. 2 a go, although these stories may be a bit tooooo samey to read in a chain. We shall see.)
Listening: If you think Humanity is running at a bit of a loss lately (lately?) and you need to reclaim some of that knowledge of its redeeming "soul" and foolishness, stick on Country's Billy Brigg's XIT (its a place!) 1947. (Be a lady when you walk/ Be a lady a lady when you talk/ Be a lady when you walk and talk with me.) I swear, unsought, Loki just endorsed this, as I was writing it up. "That's good music, actually." No kidding at all. (His favourite band is the Ramones.)
Live: Lucinda Williams and Buick 5. Pretty darn worthwhile!
Watching: There was a superb documentary on Frida Kahlo on Maori TV - so I finally had to spill for the dvd of the flick with Salma Hayek and Alfred Molina as Diego Rivera. I missed my chance to see THE WATCHMEN at the cinema - it'll be out in dvd in the next three seconds, anyway.