Previous Post
CAPTAIN AMERICA (and obviously REBORN), DAREDEVIL, NOVA and THOR.
At DC, the two GREEN LANTERN books, JSA, FABLES.
FLASH: REBIRTH (hold on, did I get CAP and FLASH mixed up there...?) I'll be seeking in trade. Same with other things.
These are what come charging to mind. I'm still picking up THE TWELVE and other odds and sods.
I spend a lot of my dough on reprints. Got a PLASTIC MAN hardcover a month ago that rocked!
Cornelius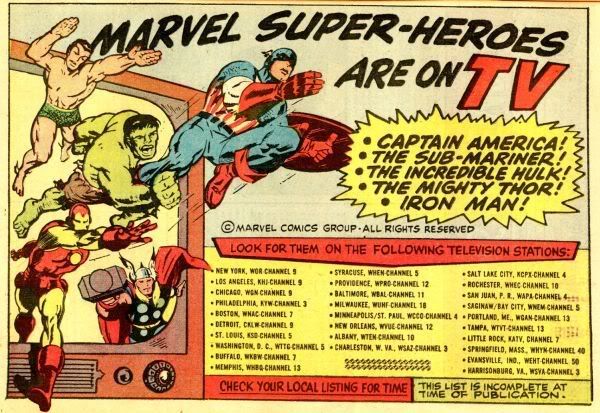 Reading: I've finished the PLASTIC MAN hardback. It leaves you wanting more and that's the kind of showbiz that works. Also: SEAGUY by Grant Morrison and Cameron Stewart, the brilliant Vertigo one-shot THE FACE by Peter Milligan and Duncan Fegredo (it makes NIP/TUCK seem like a trip to the vet ), THE ENIGMA (an eight-parter from the same team), THE TERRITORY a four-part Dark Horse mental-thriller or somesuch by Jamie Delano and David Lloyd, JUSTICE LEAGUE OF AMERICA #173 with Black Lightning by Gerry Conway and Dick Dillin and all the Jim Woodring and Kim Deitch I can dig up.
Listening: The Carter Family, THE THREEPENNY OPERA, Sebadoh, Led Zep, Frank Zappa, Rickie Lee Jones...
Flicks: The original BEDAZZLED with Peter Cooke and Dudley Moore. What the hell good are remakes?
RIP: Walter Cronkite

"I was shaving one morning with my electric razor - it was a square Remington but had rounded edges - and I said "Here's a good design." That's the shape I used for the space ship."

DAN SPIEGLE on working on LOST IN SPACE: SPACE FAMILY ROBINSON - making the distinct attempt to draw a science fiction strip which didn't just look like another Flash Gordon project.
CAPTAIN BRITAIN AND MI:13 is a book I just have to pick up the last few issues of. A great series! Down the freaking plughole.
Will Marvel try to get Alan Davis involved in the next CAPTAIN BRITAIN step? It's the obvious step.
Cornelius