This felt a bit too much...
S.H.I.E.L.D. #4
http://marvel.com/news/comicstories.14154.preview~colon~_s~dot~h~dot~i~dot~e~dot~l~dot~d~dot~_%234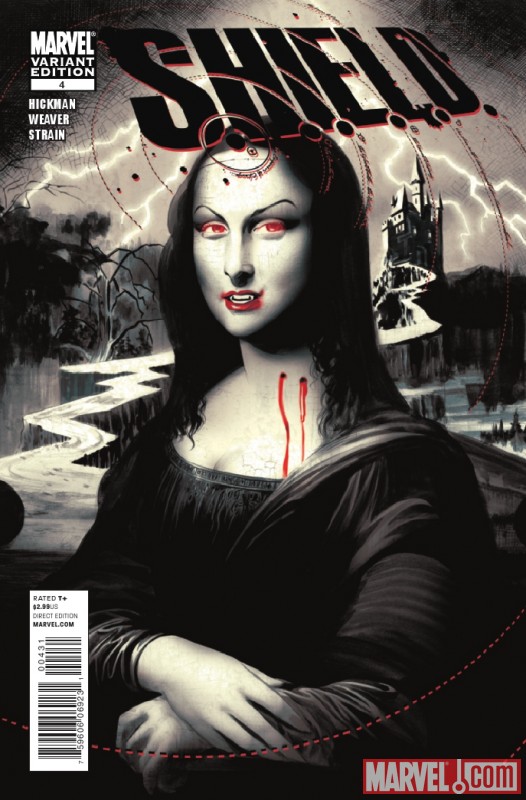 Too much: BRILLIANT art and colorful poetic script. BUT on the FLIPSIDE too much: offsetting timesequence jumps per issue, demonization of Newton, and unfortunately, worse, BIG (& apparently) retconned MU cannon ideas to just plain (& blindly) accept.
It was neat to throw the Infinity Formula into the mix - not knowing the details of Nick's super-juice ottomh.
"THE VICTOR BORN ON AMERICAN SOIL" is probably one of the USA Forefathers (to be immortalized) and not Von Doom, eh?
Does anyone know:
1. A website with page by page annotation of these issues to better explain whats up... and down in this reimagined MU?
2. Know Egyptian well enough to translate it? (If it is not authentic then it seems a missed oppurtunity with all the details injected so far).
Has the series, so far, been enough for YOU?
---
I miss my brother.