Previous Post
>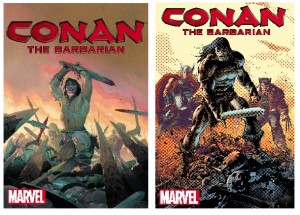 Quote:

Looks like a fun cartoon. A little too altruistic (saving his family) and a little too superhuman (breaking chains, for Conan, is sometimes possible if they're rusted out, but generally not). But looks like they have plenty of adventure and fighting.

CROM! Now Iron Man Stark can team up with Red Sonja Watson!
The X-men can be haunted by the Return of Kulan Gath!
And maybe the characters/canon with
Thongor
might matter again.
---
Support Cancer Research and Alzheimer Research.
Dynamite comics has the rights to Red Sonja and Kulan Gath.