Previous Post
Quote:


Power Pack (2020-) #1 (of 5)
$3.99

Power Pack is back! Katie, Julie, Jack and Alex Power have been super-heroing since they were learning to tie their own shoes. It's been ages since they fought side by side as a family, but a special occasion and an old grudge is about to put the gang back together. There's just one teeny-tiny hiccup: a brand new law restricting underage superheroes! But surely, if the fate of all New York City is at stake, the powers that be will make an exception? Keep your fingers crossed as the Power siblings fight for their right to save the world!
Written by Ryan North
Art by Nico Leon
Cover by Ryan Stegman
Release Date: November 25, 2020


No more
kid
ding around? Too big for the C.R.A.D.L.E.? Reed and Valeria
FINALLY
got around to bringing them back last week! Especially since, for the most part, they had to suffer (just by association!) MARVEL shunning the FF franchise for years. What do you feel about MARVEL promoting this teen quartet in the 616 going forward?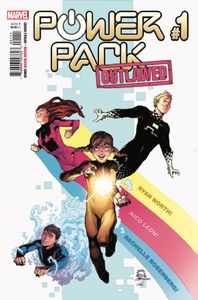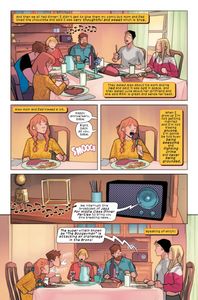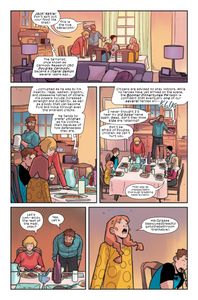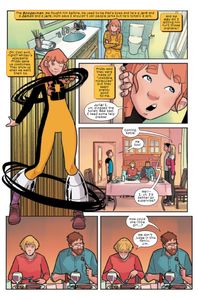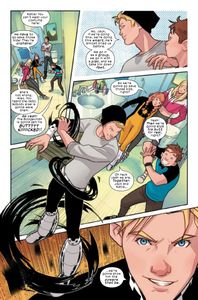 ---
Support Cancer Research and Alzheimer Research and COVID Research.
Feels really odd and creepy for 18 to 20-ish year-old Alex, Julie, and Jack to be hanging around with Katie. Katie should be stuck with a normal life, imo.
My reasoning for the ages is that Julie was about 17 during all of the Runaways/Avengers Academy stuff. And it's been at least about 3 years since Hickman's Avengers run with all of those 8 month jumps. So, she's at least 20 by now. This makes Alex 22, not even counting any "artificial aging," which I don't see the need for. Jack would be 18 and Katie 15 by this model.
This also works for Shadowcat. Alex was originally 2 years younger than Kitty. Kitty being 24 at this point works for me.
I don't really think Alex and Julie should be living with their parents at this point, either. I mean, it's okay if they do-- plenty of 20-ish people do. However, Julie was awesome as she was on her own with those California teenagers. Alex was great as a part of Future Foundation. I feel like we just got punched in the gut and lost our Thanksgiving meal.
Also, another big nitpick. Their parents already learned about their powers years ago. Giant nits! Someone call Ant-Man!!!
Gobble Gobble