Quote:

Did we ever see what happened to the Flurgen? The cat/Alien monster from Captain Marvel. I feel like thats a dangerous thing to lose track of.
You're right, it would be neat to see SWORD comment on it's presence.
Marvel Action Captain Marvel #3
https://www.comixology.com/Marvel-Action-Captain-Marvel-2021-3/digital-comic/945966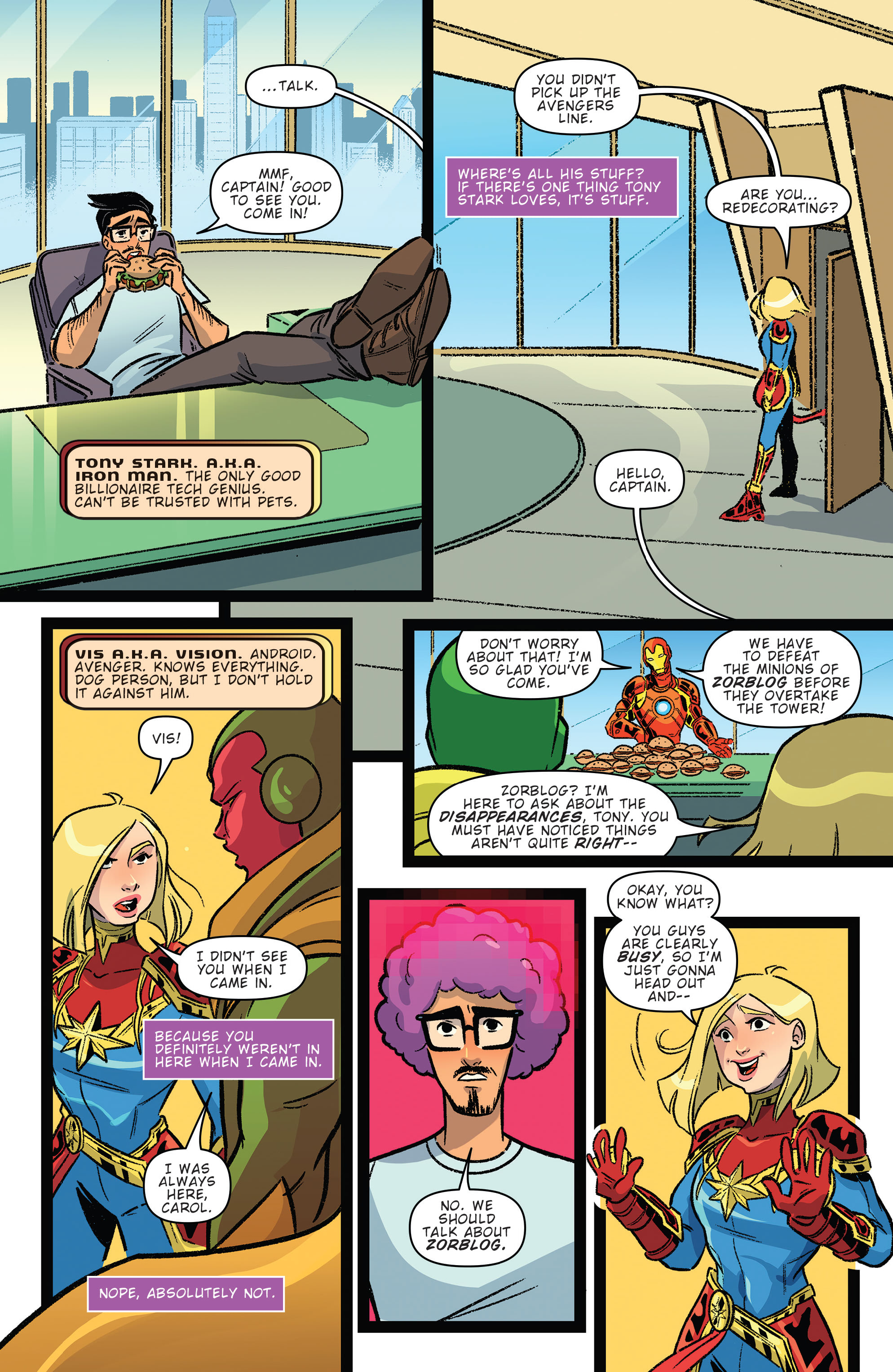 Chewie the Flerken was last month in that book. However, it is definitely (hopefully) NOT 616 timeline continuity (if there's a Norse God) but somebody might want to double check that. ATM, AFAIK FYI her last appearance was in Captain Marvel 28. Double checkers are welcome there too.
https://www.comicboards.com/php/show.php?msg=mub-2021042721445831
---
Support Cancer Research and Alzheimer Research and COVID Research.
[EDIT: whoops, she appears on last page of MACM#5
https://i.imgur.com/q0y4eVe.jpg
]