SPIDER-MAN VS. VAMPIRES #1
http://marvel.com/digitalcomics/titles/SPIDER-MAN_VS~dot~_VAMPIRES.2010.1
http://www.comicbookresources.com/?page=preview&id=6760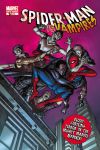 Feels like a blatant scamming of the Xmen/Vampires Marketing Engine moving full steam. Granted it worked and grabbed a reader. However, after reading this just average Marvel Team Up adventure and seeing it had NOTHING to do with Utopia vs Xarus it felt like a waste afterwards. Y'think they mightve tossed in an nice Easter Egg to the current Event. Just learned how this was a Digital Comic, first, but now curious when it was conceived in relation to the Xmen/Vampires thingee.
"The Spider And The Sword." Just have to check something...
http://www.milehighcomics.com/cgi-bin/backissue.cgi?action=bibliography&issue=52019311922%2079
... never mind...
Very grateful for the "YEARS AGO"! But c'mon! Thats it?! What ASM ish do SMBers guess/think this story fits between? [Maybe all Digital Comics should be set up in an MU reality all their own.]
nb: FANG serum should not be just a throwaway threat after this defeat.
Average FIGHT CLUB plotline. Calling it DARKSIDE DANCE kinda seems like a bit of scamming off the Darkseid's F.C. storyline during FC.
Is NEGUS new? Seen since? Dr. Silas? Mr. Chin?
Wow, those chapter pages are beyond 3.99 indulgent.
Blade vs Spidey was an average superheroes fight each other showing. Spidey easily fighting off the effects of this form of vampirism felt a bit too plot device convenient. As was his tanning bed solution being obvious. [Too bad Blade likely wont be giving Cyclops a flashback telling to this tale.]
AUTONOMOUS?
http://stashbox.org/1025932/SpVsV1Blade.JPG
Hmmph.. maybe he should not give Cyke dated info afterall.
Should readers know the Negus vs Dracula story?
Giving Spidey UV Pellets was smart. Going up against an army as ONLY A DUO, that was recently defeated by said vampire enclave, not so much. Decent average action here though.
Average Spidey humor showing for the most part but his closing line was spectacular.
---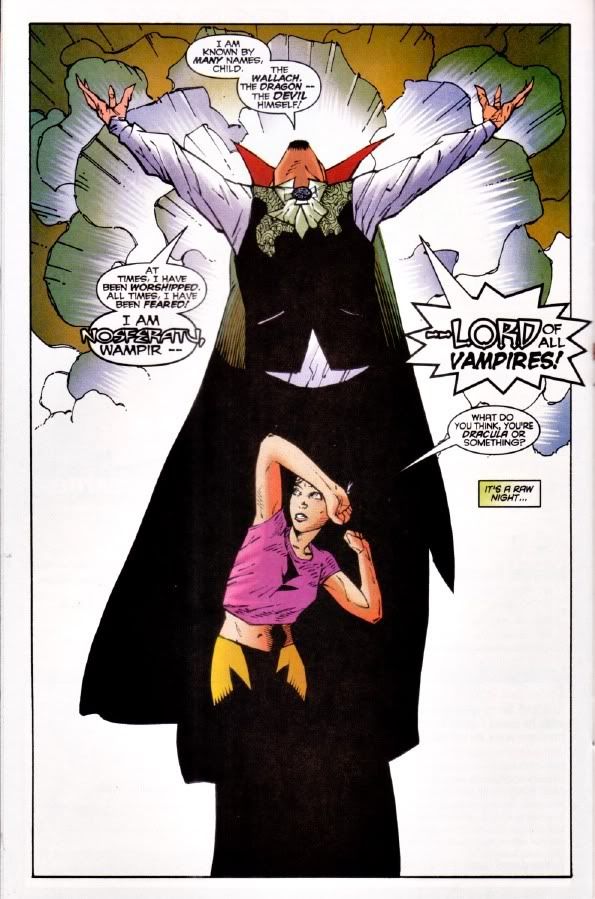 I miss my brother.