Previous Post

Synopsis

Peter's new suit comes from Threats and Menaces, developed by Jameson and presented to Peter by Nora as a 'gift' for the hero that she thinks Peter will 'present' to him. The costumes' technology enables people to see things from Spidey's P.O.V as he fights crime, immersing them in the experience. Jameson assures Peter Spidey's secrets will be safe as the costumes' playback feed operates on a time delay.

Peter tests the suit out, closely monitored by the Threats'N'Menaces team, with Jonah urging Peter to be smart and use his trademark quips and abilities to best generate viewership and revenue. Robbie Robertson and his team observe the action as well but turn to more pressing matters such as the Beetle and Randy's relationship

Meanwhile, Fisk gathers some of the city's biggest criminal minds and sets them a target...Bullseye. Whoever manages to succeed will get a permanent 'get out of jail free' card from Fisk for as long as he's mayor. It turns out the fight Peter had in the new suit all issue was a distraction to keep him away from Boomerang, who is in the park with Baby Gog, not knowing Gog is being targeted by Bullseye!

My thoughts:

I liked the issue overall, there's a big mystery with who's truly behind the suit (though easy to guess with the Chameleon arc coming up), Peter's new job doesn't surprise me as Spencer likes to play the cards he's already been stacking and nothing but where he ends up at had been established as a job prospect. The issue also did a good job of developing more much-neglected characters in Jonah's orbit, not just Peters'. That feature of the costume is going to lead to tears before Storytime

Yeah, this was a good ish.
Well, the never-dying Silvermane is always an offputting dealbreakish annoyance whenever he rears his ugly head.
It might be interesting to see the Vegas (or SMB) odds how long this live-streaming new colors-contemptible costume lasts.
Previews for Amazing Spider-Man 061:
https://www.comixology.com/Amazing-Spider-Man-2018-61/digital-comic/911308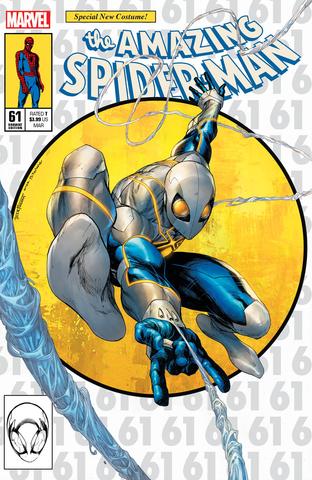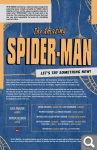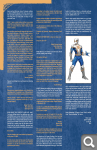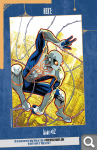 ---
---
I miss Dad & Dan.