And you thought the Hellfire Kids Club (AKA Homines Verendi) were bad...
X-Men Unlimited 007 (2021)
Well-pph, she's a full on supervillainess. No coming back from this. Even any stupid Krakpot resurrection shouldn't change that now. SIGH. She could've been an inspiring good heroine. But now, definitely more morally/legally evil than Curse. Just as team-buster powerful, potentially, as Man-Thing or DC's SwampThing in many ways if not moreso. Her menacing reach could be just as bad as Classic Black Tom or DC's Poison Ivy - but with fauna instead of flora. Guess we've just got to go with it. It's sad (and still
disagreeable
). Hopefully, we'll never have to see TV's Sweet Tooth lacerate a jugular like that with an antler. Sure, many fallen heroes, like Wanda, have gotten redeemed with strained plot pitches and Lin Li may too. Just not expecting it or wanting it at this point. Creed might get a cellmate, eh?
Curse on the other hand is a supervillainess of a different color. A flipside of Domino, powerwise. She has interesting potential. Much more sympathetic a player than Nature Girl, now. Already imagining how her encounters might play out in entertaining fashion with various superhumans, in the MU, with unique backstories/origins and character designs carved in stone. Next issue it will be Wolverine and we could see how she can or cannot give him even more troubled baggage.
https://marvel.fandom.com/wiki/X-Men_Unlimited_Infinity_Comic_Vol_1_7
https://imgur.com/OSCC7gH
https://imgur.com/GCt6nHp
https://imgur.com/murpjCQ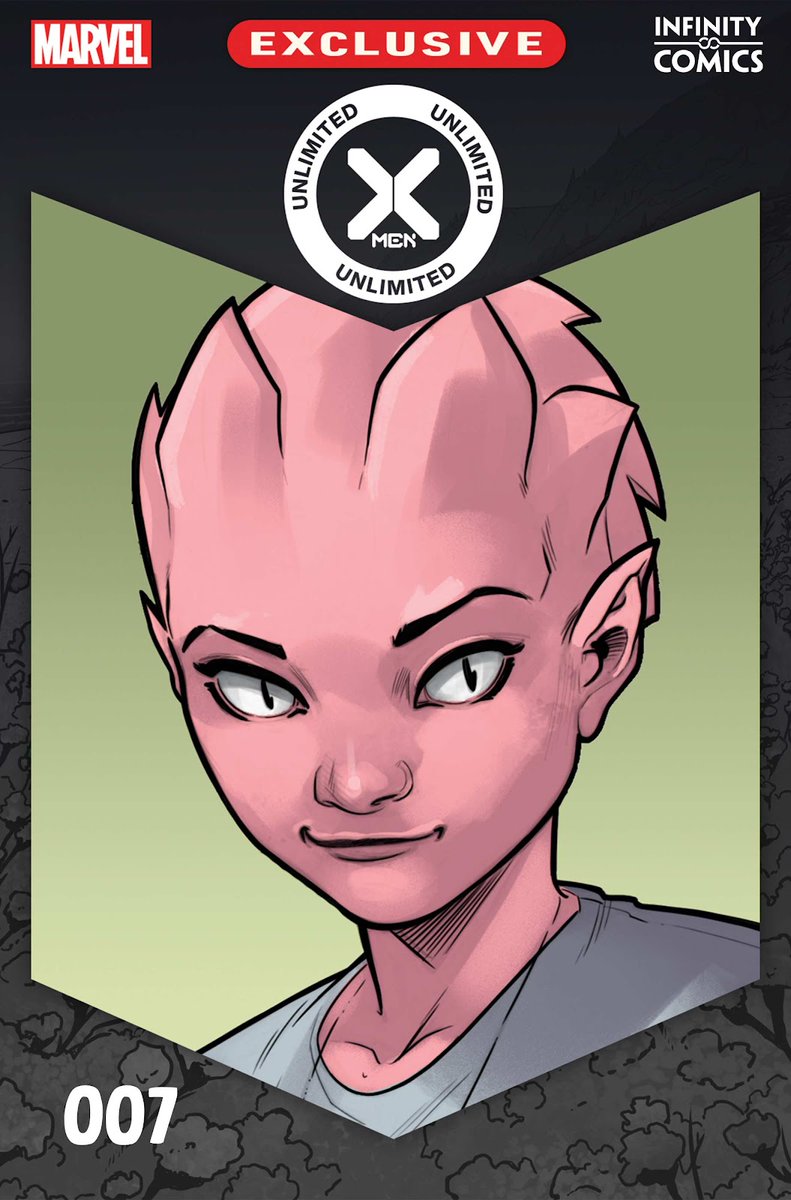 ---
Support Cancer Research and Alzheimer Research and COVID Research.